In-Clinic Guidelines for Classes & Appointments
Pilates Classes
The following guidelines will apply for all in-clinic Pilates classes:
Classes will have 5 participants and be approximately 50 minutes in duration to allow for sanitisation between classes, as well as minimizing group cross-over within the clinic.
Beforehand:
24 hours prior to your class, you will receive an email reminder of your class with a link to a 'covid screen'. This form must be completed before attending the clinic, within 24 hours of the class-time, but ideally as close as possible to ensure real time information.
Please note, if you are unwell or have any symptoms you will be asked not to attend your class. Missed classes can be made up online or in-person within a term providing there is availability.
On the day:
As the waiting room will be in limited operation, please come to the front door as close as possible to your allocated class time.
You will be asked to sanitise your hands at the top of the stairs before entering the clinic.
Please ensure you are wearing a mask prior to entry (surgical standard type IIR is preferable). If you are unable to source, these can be bought at the clinic for €2 a piece.
Please wear your mask at ALL TIMES WHEN INSIDE THE CLINIC.
The instructor will wear a mask for the duration of each class. Please place your own mat/covering (e.g., large towel/thin mat) over the existing mat and a small hand towel to cover the head pad/pillow.
Equipment (e.g., toning balls, resistance bands, circle, swiss balls) will be provided for each class and thoroughly sanitised between groups. However, you are welcome to bring your own equipment to each class if you prefer.
Windows and the door will remain open throughout classes as much as possible to maximise ventilation. You may wish to bring an extra top/jumper for this reason.
After the class:
Ensure you wipe down all equipment used within your area using disinfectant wipes provided after your class.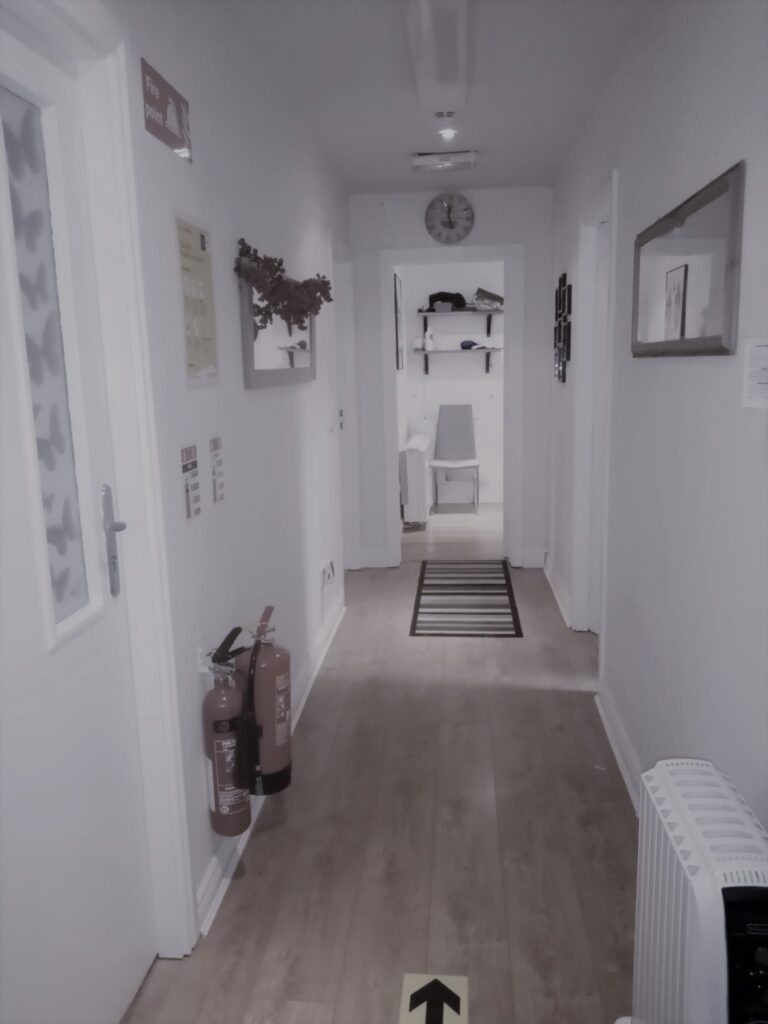 Physiotherapy Appointments
The following guidelines will apply for all in-clinic physiotherapy appointments:
A COVID-19 screening questionnaire will be sent to you in advance of your appointment. This must be completed and returned before your appointment – please ensure the information is current to within 24 hours of your appointment time.
If you are exhibiting any symptoms of flu/cold, on the day of your appointment, please call to rearrange your appointment.
On arriving, please wait outside until called/texted to come to the clinic as the waiting room is in limited operation.
On entering the clinic, please use the hand sanitiser provided.
All patients attending the clinic must wear a surgical standard face mask (fluid resistant type IIR) for the duration of their visit. If unable to source your own, these are available in the clinic for €2 apiece.
Your physiotherapist is required to wear protective equipment (apron, surgical face mask +/- gloves) for the duration of your appointment. Please notify us of any allergies / sensitivities in advance, to latex in particular.
Thorough sanitisation and disinfection of all areas within the clinic will occur after each consultation.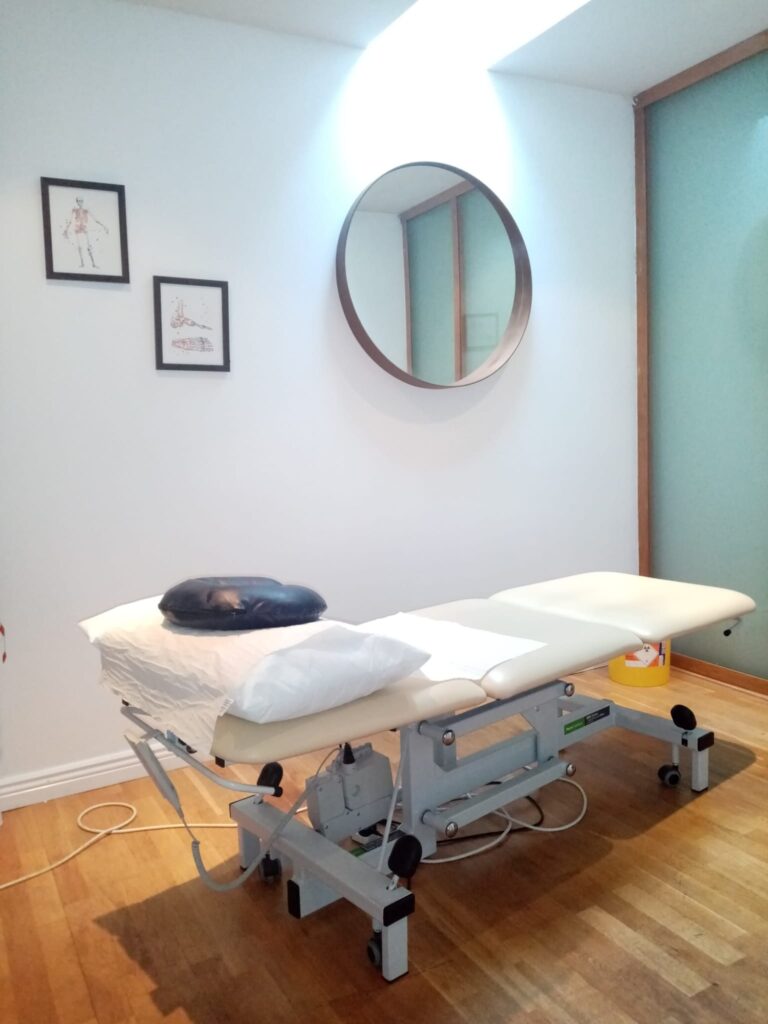 Cancellation Policy
We fully understand that cancellations are sometimes required due to illness or other extenuating circumstances.
However, in order to facilitate booking management for other patients, we would ask that cancellations be made a minimum of 24 hours in advance of the appointed time. This will enable us to optimise our appointments and ensure all patients are catered for in a timely fashion.
Where less than 24 hours' notice is given, we may need to impose penalties as per below:
12-24 hours' notice: 50% of session fee
<12 hours' notice: 100% of session fee